Adventure Log Guide
For the bot to be able to automatically record you citadel visits and cappings, there is 2 settings you need to make sure you have setup correctly!
Firstly your Adventure Log/RuneMetrics Profile must be marked Public! This can be done under your account settings on the RuneScape website.
Go and login to your Account Settings on RuneScape.com.
Go down and click the RuneMetrics Profile and a new page will appear.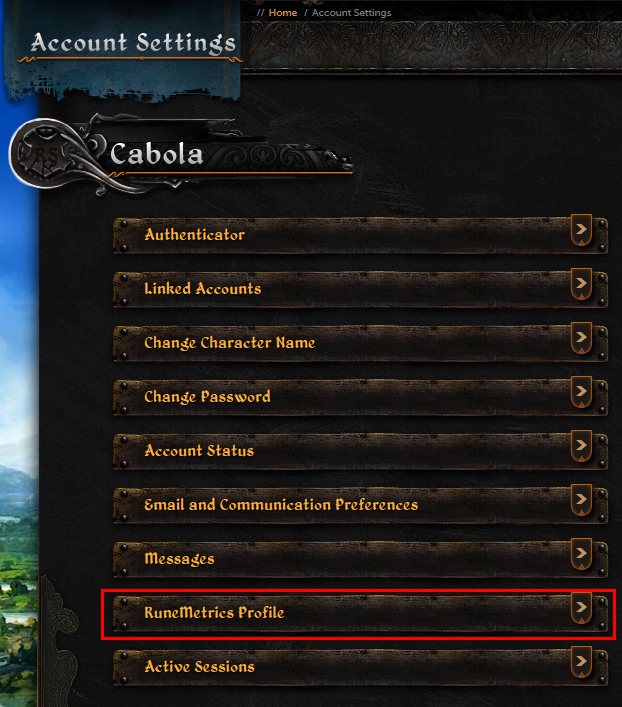 On this page make sure your setting is set to Public, if it's not so already. And don't forget to hit the Change Settings button afterwards!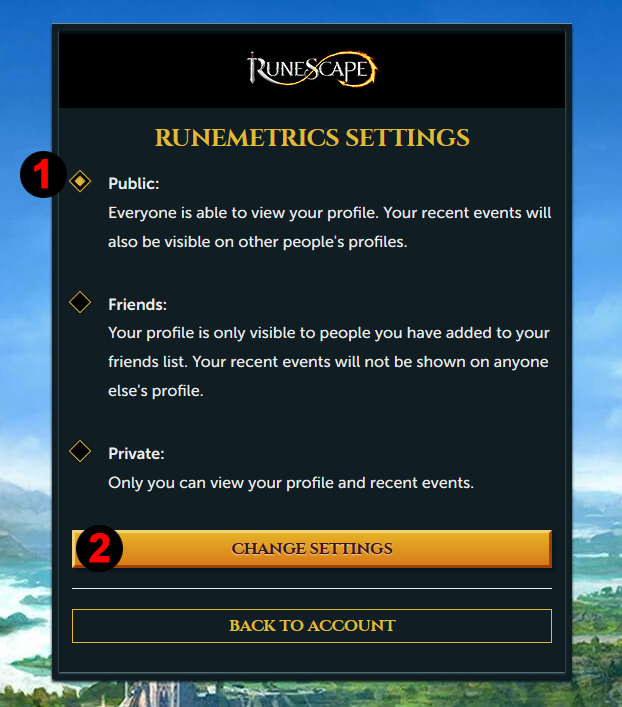 Secoundly there is a Miscellaneous setting that needs to be checked in your Gameplay Settings for it to add the Citadel Visits and Caps to your Adventure Log.
Hit either ESC on your keyboard or click the Gear on your interface menu to open your Options Menu.

Click on Settings to enter your Game Settings.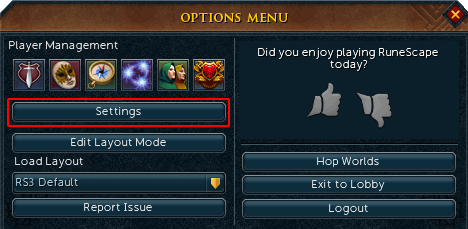 Click on the Gameplay tab and then click on Social and then RuneMetrics Event Log. Scroll down till you see the Other Events section and then make sure the Miscellaneous checkbox is checked!